Join Our

FREE Silver MRR Membership

& Receive Fresh Products With PLR and Resale Rights Every Month!...
From The Desk Of:  
Bren O'Hara
MasterResellRights.com

Dear friend,

are you on an endless search for that legitimate way to make money online?  To break away from the MLM schemes and scams?

Allow me to ask you something...are you ready to tap into practically every single niche online?  And would you like to do just that totally free of charge?

Are you ready to gain access to products with Master Resell Rights and Private Label Rights (PLR) that has cost thousands of dollars to purchase or develop?
Well today is your lucky day, because the MRR membership that has been around since 2006 has just opened the doors to a completely free members area that is loaded with eBooks, software, PLR articles and videos!

Please Note:

While we can offer a free membership there are limitations.  We have to abide by the publishers/creators license terms, and not all products on the market will allow us to add to the free members area.  A vast majority of products listed within the Silver Members area have been created by ourselves, so therefore we are breaking no rules.

If you would prefer to be a member of a membership that has zero restrictions please consider our Gold MRR Membership

Just Imagine For A Second....
You could gain access to thousands of dollars worth of products that you can use or resell as your own?  While keeping all the profit and for FREE!
Gain access to products that I've personally developed and cost me hundreds of dollars to create for FREE!
Gain access to a members area that brings you PLR and Resell Rights weekly for FREE!
Gain access to a membership that provides training and video tutorials that show you the steps you need to take for FREE!
But Why Is This All Free?...
First let me allow me explain who I am, and what I stand for.  I first came online in search of a legitimate way to start my own Internet business back in 2003.  My journey took me down several dark paths, MLM and yes I got scammed several times!  It wasn't until 2005 that I discovered the power of resell rights.  The ability to remove the time and cost of developing my own products, and while keeping every cent I made!  No split commissions, no royalties, my hard work would pay me and no one else!

There is nothing more disheartening for me than hearing the stories of newcomers to online marketing being sucked into MLM schemes and being scammed, because I have been there.  But I am here today to tell you that there is a genuine way to operate a successful web business, and that's through selling products that come with the ability to resell them as your own!

Because I've been working online for so long, and heard about so many success stories from members of MRR, I figured it was time to give something back.  My work schedule will go through the roof, because today you can join MRR absolutely FREE of charge!
"Everyone Has To Start Somewhere, and There Is No Better Place than MasterResellRights.com!..."
Every week myself and my team will deliver handpicked free resale rights!  Just login to your membership each week to see what goodies we've got for you!
I've been a member of more memberships than I care to remember, and most of the so called "FREE" memberships offer you one thing...total trash!  When I started out with nothing online I joined as many free memberships as I could, but in the end those products cost me so much time because the admin only included products that I had no chance in selling, so I've decided to completely smash that myth once and for all.
Everyone has to start somewhere, and there is no better place than with MasterResellRights.com.....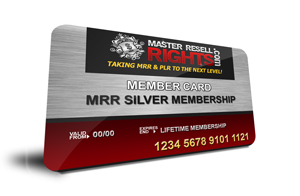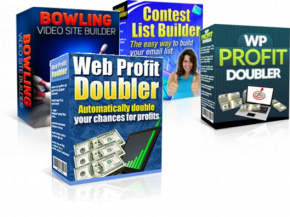 A Real $197 Per Year Saving!
E-commerce has changed dramatically, undergoing a revolution of sorts and tapping the creativity of millions who have an eye for outstanding products that will literally "fly off the shelves."
Resale Rights are the talk of the town, the latest innovation in cyberspace. It used to be that to sell a product online, you had to invent one, or get someone to help you invent it. You had to build it to perfection, get it designed, and then have it attractively packaged. Then you had to drum up a Dan Kennedy type of sales letter, tweak it further so the right impact words deliver the products message and purpose. After that, you whisper a prayer so that someone spots it and will click on the "buy" button.
It was a labor-intensive process. It still is, for those who go to market this way.
There is a much quicker way. And the wonderful thing is you do not sell only one product. If you want you sell a dozen, or hundreds of digital products on your site. Imagine the profits!