I am going to let you in on a secret.

Have you ever been bombarded with email after email promoting the latest product?

Have you ever wondered how that Internet marketing expert managed to come up with such a product that you just couldn't resist?

Chances are....it's a master resell rights or private label rights product that they've flipped, repackaged, and then broadcast to their list!

What if I told you right now that you too can have at your disposal a never ending supply of products that you can learn from, edit and sell, would you be willing to beat the gurus at their own game? And what if I told you that you could join FREE today and receive a steady flow of PLR and resell rights weekly?

MasterResellRights.com is a one way ticket to building a web presence by cutting out all the middle men and outsourcing!
Basic Resell Rights and Resale Rights (BRR)
By purchasing a product with basic resale rights, this allows you to sell the product as your own, but your customer receives no rights to resell.

Master Resell Rights and Master Resale Rights
Both terms offer the same type of rights. With these type of rights you have permission to pass on the rights to resell, and your customer has the rights to pass on the resell rights too. These type of rights have many options, sell for personal use, sell basic resell rights, or sell the Master Resell Rights.

Private Label Rights and PLR
We like to call these rights the rights of "substance." Private label rights (PLR) allow you not only to buy the product but also change the product in any manner you see fit. There's more: you can change or alter the product even if it's just the title or first and second paragraphs of the e-book, and then put your name as the author.

Give Away Rights
These allow you to give the product away for free normally to help build a mailing list, or to keep your current subscribers happy by providing a free product.

The Resale Rights Sale Funnel

If we could demystify Master Resell Rights and Private Label Rights (PLR) into one sentence it would be this: They give you the ability to sell other people's stuff! How cool is that? Product creators, marketers, businesses, all wanting you to sell their product as your own!
This is a great idea, but purchasing products with resell rights can be very expensive, we are talking upwards of $47+ at a time. You will also need to stay one step ahead of competitors and continue to deliver up to date information for your customers and subscribers. This is where the MRR membership fits right into your marketing needs.
Stay One Step Ahead Of The Rest!...
The MRR membership is a daily updated membership, with brand new products that you can either use for yourself, or (If permitted) can resell and keep all the profits! That's 100% in your pocket!
MasterResellRights.com first opened it's doors way back in 2006, with the mission to turn resell rights on it's head, did we succeed? You bet we did! Our daily additions and "Don't buy another resale rights product" has helped thousands of members for 6 years, by receiving the very latest products to resell, use and learn from, while staying one step ahead of the rest!
We will be bold enough to say that most of the big name marketers and memberships online today have heavily relied on what the MRR membership can deliver so that they can feed their own, we take a lot of pride in knowing we helped so many marketers and memberships, but we want to help those who are new to resell rights too!
This is why we are so happy you're here, because you've landed on the doorstep of the original source to it all!
MasterResellRights.com isn't a one man band though, far from it, we've pulled together a dedicated team of copywriters, graphics designers, video producers, even programmers, all driven to help YOU succeed online! MRR is like having your own team driving you on to....
Our motto has always been "It's more than just resale rights" and that is certainly the case here at MRR. As an Elite Member you will receive:
INCLUDED WITH YOUR MEMBERSHIP TODAY...
FREE Access to several memberships in one!

FREE Hosting Account. You account will be hosted on a Dual Quad Core Xeon, with 8GB RAM - Super Fast, 8GB Of Disk Space and 60GB Of Monthly Bandwidth. If you would like to read more please Click Here.

Monthly PLR Videos With Millionaire Profits System, Created By Us For You!

A Team Of 7 Copywriters Who Deliver Hundreds of PLR Articles For Members!

Instant Clickbank Product Review Articles Every Month, Just Add Your Affiliate Link and You're Good To Go!

Members Only Software Created By Our Own In-House Programmer!

The Ability To Use Our Pockets, We Spend On Average $2000 On Product Additions For You Every Single Month!

Daily Additions To Help You Stay One Step Ahead Of The Rest!

Members Only Rebrandable Software, Or Private Label Rights Software!

Members Only PLR Products!

Members Only Exclusive Resell Rights!

For A Full Listing Of What You Can Expect Please Click Here!
MRR isn't just about resale rights, resell rights, private label rights or master resell rights. Since 2006 we've been on a mission to bring members unique tutorials and helpful guides to help them get started online with their own business. So today you also receive:
FREE Access To Several Memberships!
As an MRR member you will have access to several memberships in one, no need to signup anywhere else, your unique username and password that you choose when joining MRR will allow you to login to the members area, with our latest sister membership being...

Exclusive Access To PrivateLabelNiches.com!...




PrivateLabelNiches.com is a monthly PLR eBook membership that comes with all the bells and whistles you will need to have a high-end information product ready to sell! These PLR eBooks cannot be added to any other membership, and certain rights are in place to protect these assets.

What's Included In Each PLR Package:

eBook
Report
Sales Page
Squeeze Page
Emails
Articles
Keywords
Audio Files

By joining MRR today you will receive FREE access to this membership. Simply using your username and password will allow you to switch between different memberships!
Exclusive Access To InternetBusinessProfits.com!...
InternetBusinessProfits.com has over 200 hours of video tutorials with most of those being exclusive to MRR members! Such as how to write profitable articles, how to build websites for profit, how to build profitable email lists, how to build recurring membership sites, how to sell websites for huge profit, how to generate huge traffic, and a lot more inside!
Exclusive PLR!...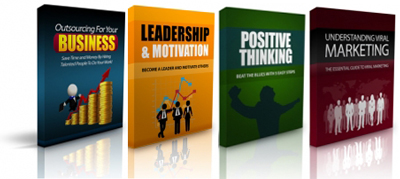 How would you like to receive a healthy dose of Exclusive PLR each month? That's exactly what you will receive here at the MRR Membership. From Exclusive PLR Reports, PLR Articles, PLR Newsletters, PLR Minisite Graphics or even PLR Video Tutorials, we have you totally covered! Check out what we've added so far via our Exclusive PLR category for members.
This benefit alone is easily worth the entry fee, and most other providers charge anywhere from $27 up to $47 per month!

Exclusive PLR Video Tutorials Each Month!...
As a member of Master Resell Rights you will also have exclusive access to the very latest Millionaire Profits System PLR tutorial! These PLR video tutorials are all based around the Internet marketing niche, and we actively ask members to send in their requests! What type of topics have we covered so far?...
Internet Marketing Organization

Cpanel Overview

How To Begin Ranking With YouTube

How To Use iWriter

Making Money With CPA Offers

Building Your Business With Odesk

How To Do Keyword Research

How To Track Your Website Visitors
And so much more!...
What could you do with these PLR video tutorials?
Start your own Internet marketing tips membership site

Sell the tutorials as your own

Rebrand the videos with your own information

Sell the tutorials as a pack and earn more!
Receiving brand new and exclusive PLR video tutorials every month will give you an advantage over your competitors, and it's your chance to be regarded as Internet marketing expert!

We Work With Product Developers!...
While we're constantly in our workshops developing products, we are actively working with fellow product developers. Without our active relationship with product developers our own membership will dry up, which will then have a massive impact on other memberships and resellers right through the Internet!
We believe having an good relationship with product developers means MRR members will be the first to receive anything new!

Having your own product is one thing, creating your own product is another!

Soon those coming online will find out that the top GURUS keep telling them to create their own product, this is where the brave stand and the weak fall, costs, time and sheer sweat is what it takes to create your own product, well this is where resell rights and YOU step in!

Thousands if not millions of people are coming online looking for money making ways, sooner rather than later they will stumble upon the phenomenon that is Resell Rights, and if you're in the right place at the right time you can tap into those that NEED products to sell without all the costs!

Are you with me?

There is no better time than RIGHT NOW to tap into resell rights, thousands if not millions are discovering the profit power of resell rights, and YOU need to be there right at the front offering products that they can sell!
If you're looking for products to resell as your own, you're covered.
If you're looking for products with Private Label Rights, you're covered.
If you're looking for masses of PLR content, you're covered.
If you're looking for High Impact Graphics, you're covered.
If you're looking for a dedicated support team, you're covered.
If you're looking for PLR and Resell Rights Weekly, you're covered.

The MRR Membership has your back, and we intend to continue delivering over and over again!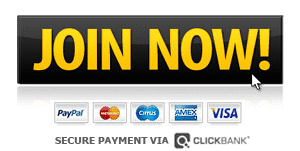 Just take a look at what we've just added that you could be selling as your own within the next 3 minutes: